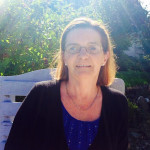 Mary Treacy-Nabb
B.Sc. Counselling & Psychotherapy
Member I.A.C.P
After a long career working as a secondary School Teacher, where my classroom very often became a counselling room, I knew that a career in counselling was a natural progression. I embarked on a Counselling & Psychotherapy degree with PCI Dublin, graduating with B.Sc.(Hons) degree from Middlesex University. During my studies I completed my 100 hours of voluntary work and continue to meet with my supervisor to discuss my professional development.
I worked in D.A.W.N. (Drogheda Area Women's Network) as a Counsellor & Psychotherapist, helping women, men, young adults & children overcome a range of difficulties including; grief, loss, addiction, anxiety & depression. I am also a coordinator with Rainbows helping children overcome grief, loss and change.
I am deeply passionate about providing affordable counselling to those who wish to discuss their issues and any challenges they may be experiencing.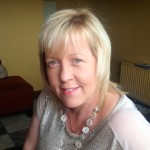 Mairead Ryan
B.Sc. Counselling & Psychotherapy
Cert. in Reality Therapy Cert. in Crisis Pregnancy Counselling.
I began my Counselling & Psychotherapy with PCI College, Dublin graduating with a B.Sc. (Hons) degree from Middlesex University.
I offer a safe, confidential, non-judgemental space in therapy where you will be met with compassion, warmth and understanding. The emphasis is on creating an environment where you feel you can fully be yourself in order to explore your thoughts and feelings. My aim is to assist you in identifying the main issues and together work towards a plan of action that will enable you to gain a better understanding of your experiences in life.
I work in my own busy private practice, meeting clients with a wide range of challenges. I worked in D.A.W.N. (Drogheda Area Women's Network) as a Counsellor/Psychotherapist. I attend regular supervision with an accredited Supervisor and work in accordance with IACP code of ethics. In my career I have worked in CURA-Crisis Pregnancy Counselling, Women's Aid covering issues relating to Domestic Violence and Oakdene-Dundalk Counselling Centre.
Specialist area: Alzheimer's: Counselling for Family, friends relatives and carers. I work with Adults, Couples, Teenagers and Students covering:- Bereavement, Loss, Anxiety, Personal Development, Abuse-physical, emotional and sexual. Childhood Issues, Addictions, Depression, Relationship Issues, workplace issues, eating disorders, suicidal ideation and Couple counselling.